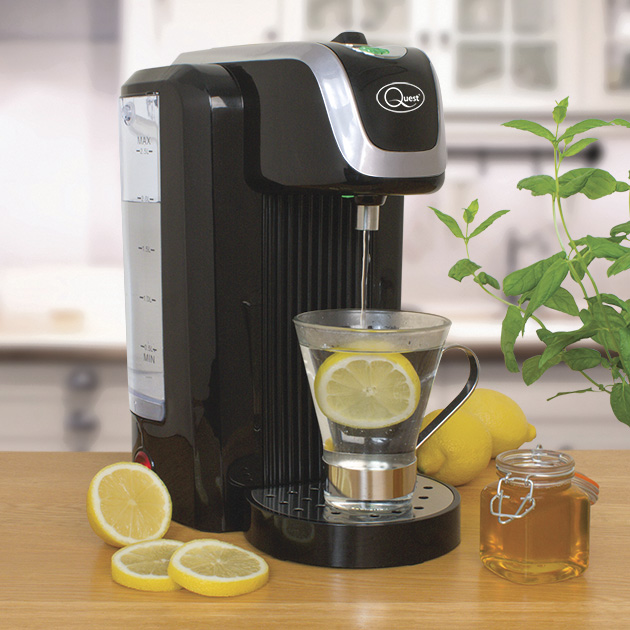 Instant Hot Water Dispenser (Black/Red)
Hot water in seconds! Time saving & energy efficient. Safe and easy to use, simply fill the water tank, place a cup, teapot, or pan on the unit and press the button and the removable drip try will catch any spills.
Freshly brewed perfect tasting coffee! This Quest 1.25L capacity gabs carafe holds approximately 10-12 cups of coffee which will remain warm for up to 40 minutes.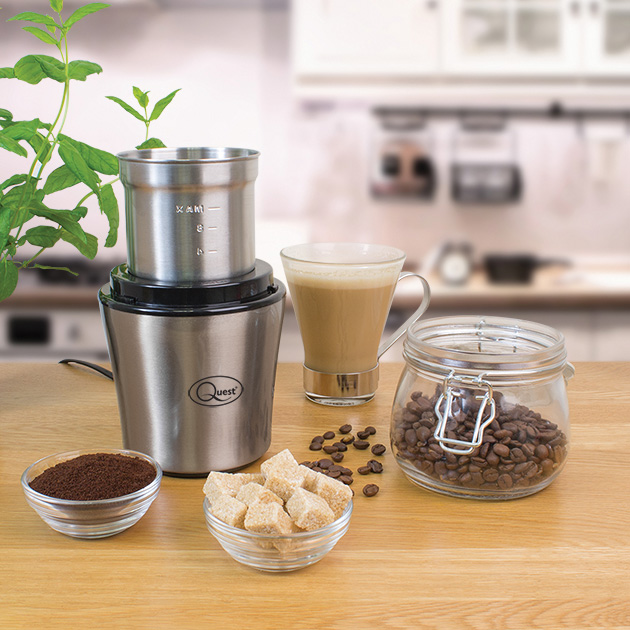 Grind & blend wet or dry ingredients with one touch! The Quest grinder easily makes pastes, dips, ground nuts, breadcrumbs and spices with minimal effort.
Hot frothy milk in seconds to add to your favourite drinks - cappuccinos, lattes, coffee, hot chocolate & more!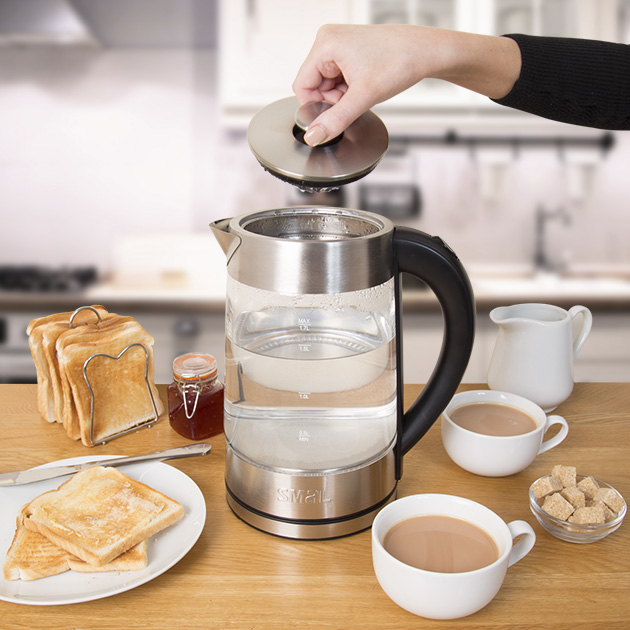 LED Stainless Steel Kettle
Sleek & Contemporary kettle with Illuminating blue LED's when boiling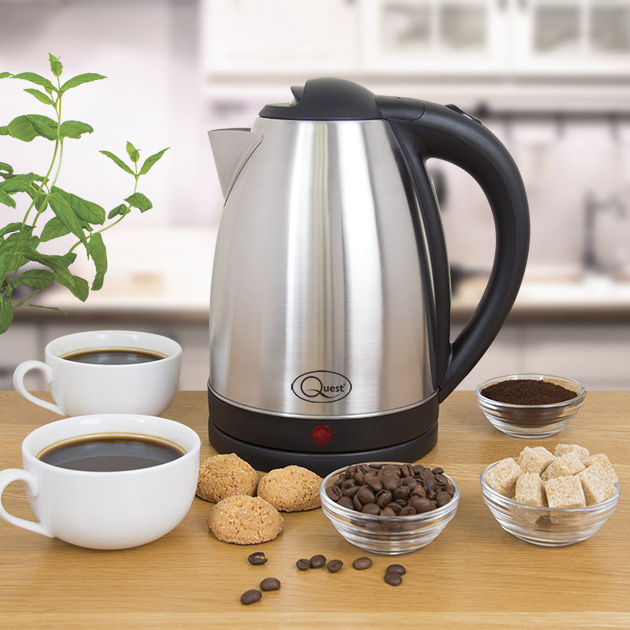 1.8L Stainless Steel Kettle
Powerful 2200W brushed stainless steel kettle with a water indicator & push button lid.
Variable Temperature LED Glass Kettle
40 minute keep warm option with 6 pre-set temperatures for a range of beverages.
1.5L Electric Coffee Percolator
Create perfect fresh coffee, enjoy anytime using the keep warm function.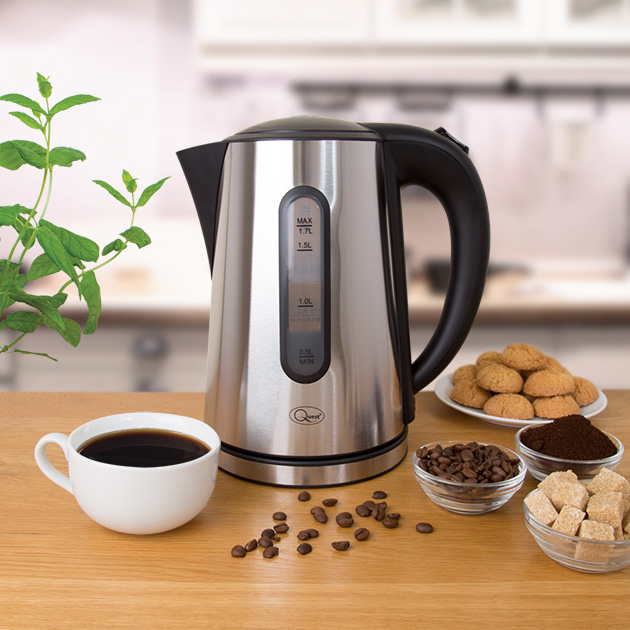 1.7L Brushed Steel Kettle
Powerful 2200W brushed stainless steel kettle with dual water level indicators and a push button lid.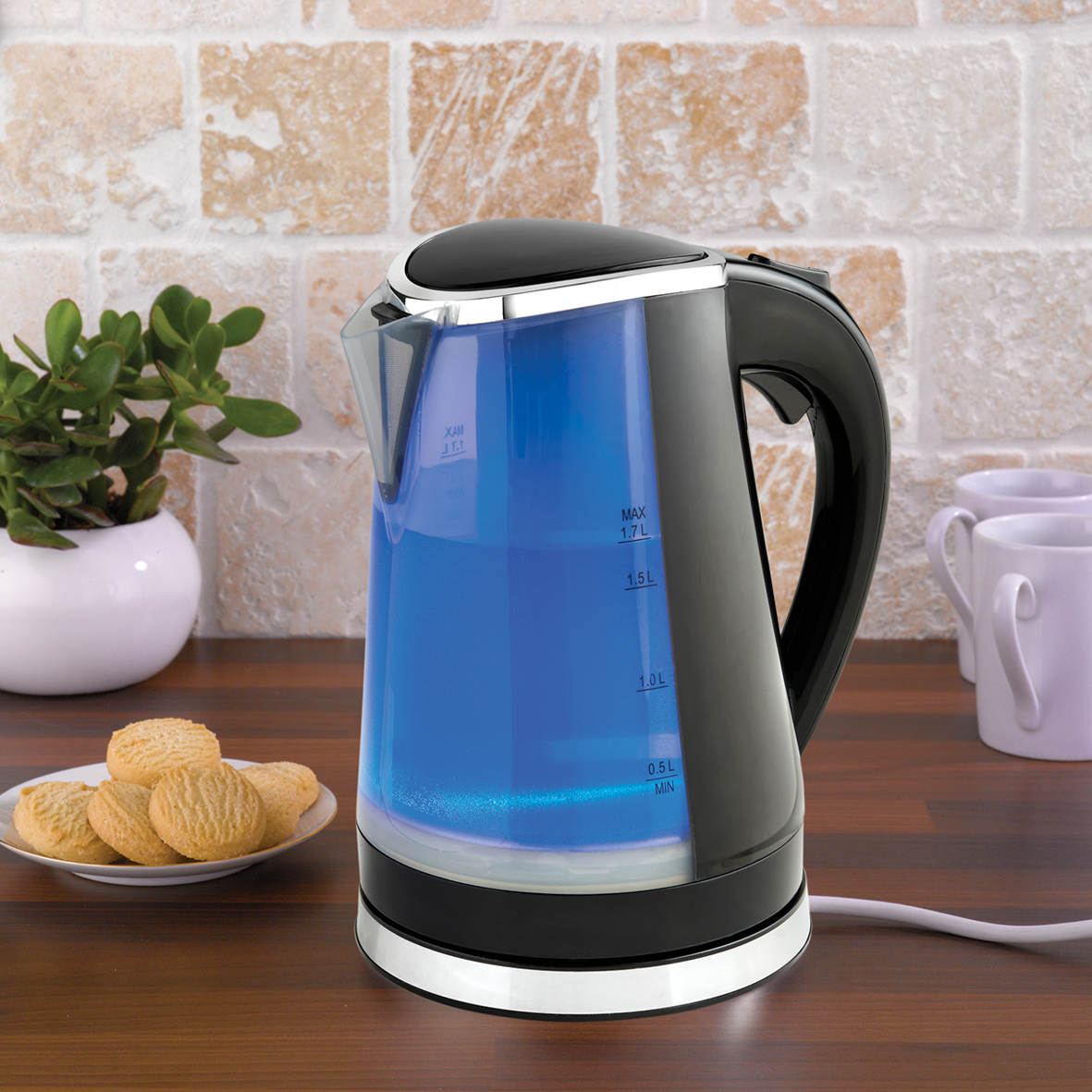 Dual LED Illuminated Kettle (Black/White)
Dual LED illuminated 1.7L cordless kettle with boil-dry protection. Glows blue before and after boiling. Glows red when the kettle is boiling.