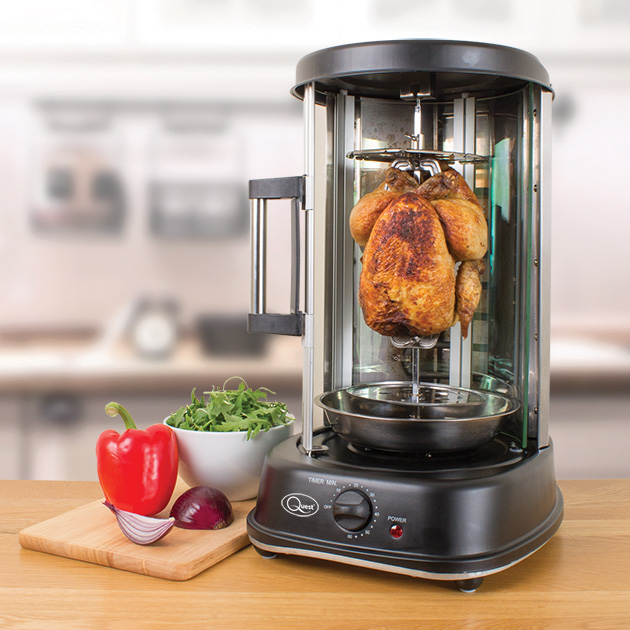 The Quest vertical rotisserie grill is perfect for cooking a large chicken (& other meats) or up to 7 kebabs at once. The 360 degrees rotation cooks quicker and more evenly than in a conventional oven & fat drains away into the drip tray.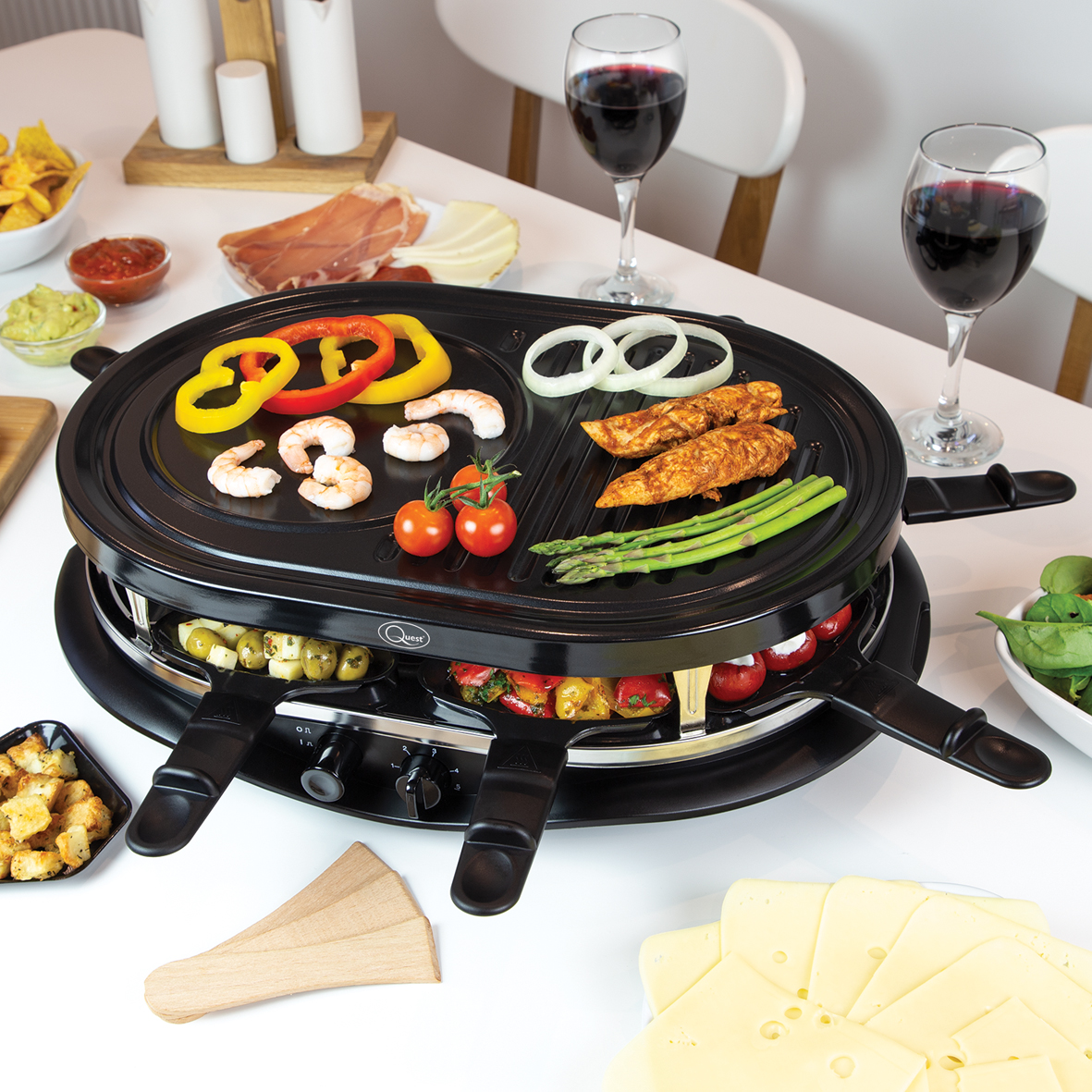 The Quest Raclette Grill is designed for sharing. Ideal for an informal family meal or relaxed dinner parties. Guests can prepare their own meal and choose from a range of vegetables, fish, meat and melted cheese to create their own delicious meal.
The Healthy way to grill. High powered 180 degrees health grill, with floating hinge or open plate option.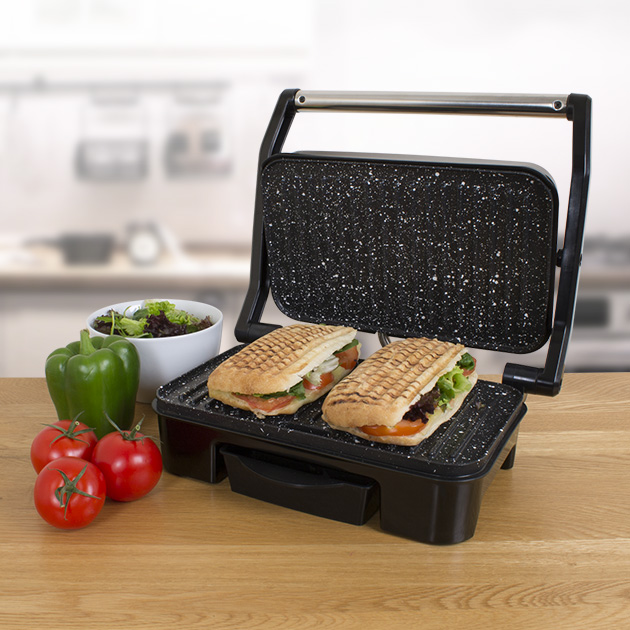 The healthy way to grill. High powered health grill minimal or no oil. Suitable for thicker cuts of meat, fish steaks, vegetables and filled paninis.