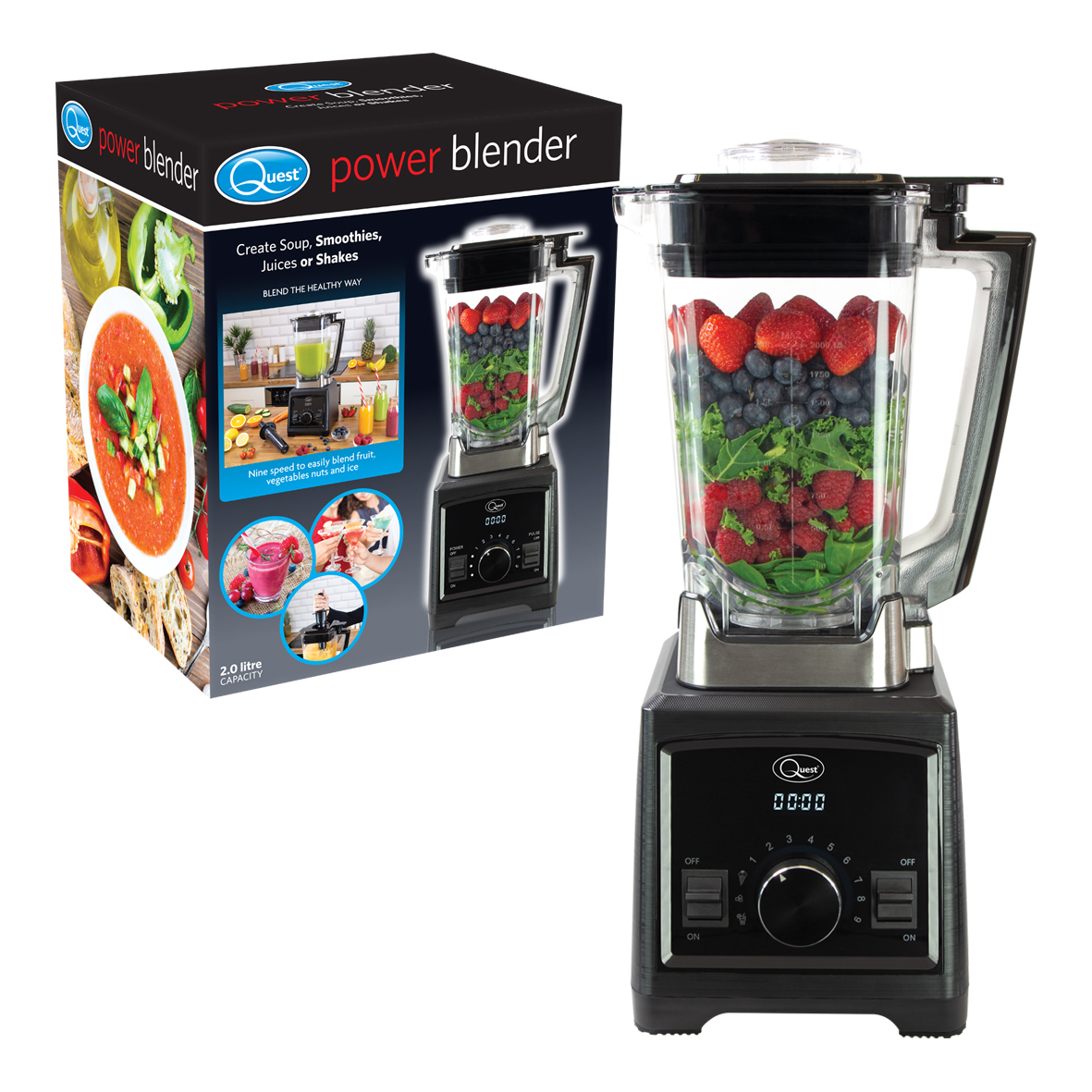 2Litre Heavy Duty Power Blender
Professional level high powered blender, perfect for batch preparing soups and sauces, and making smoothies, juices, shakes.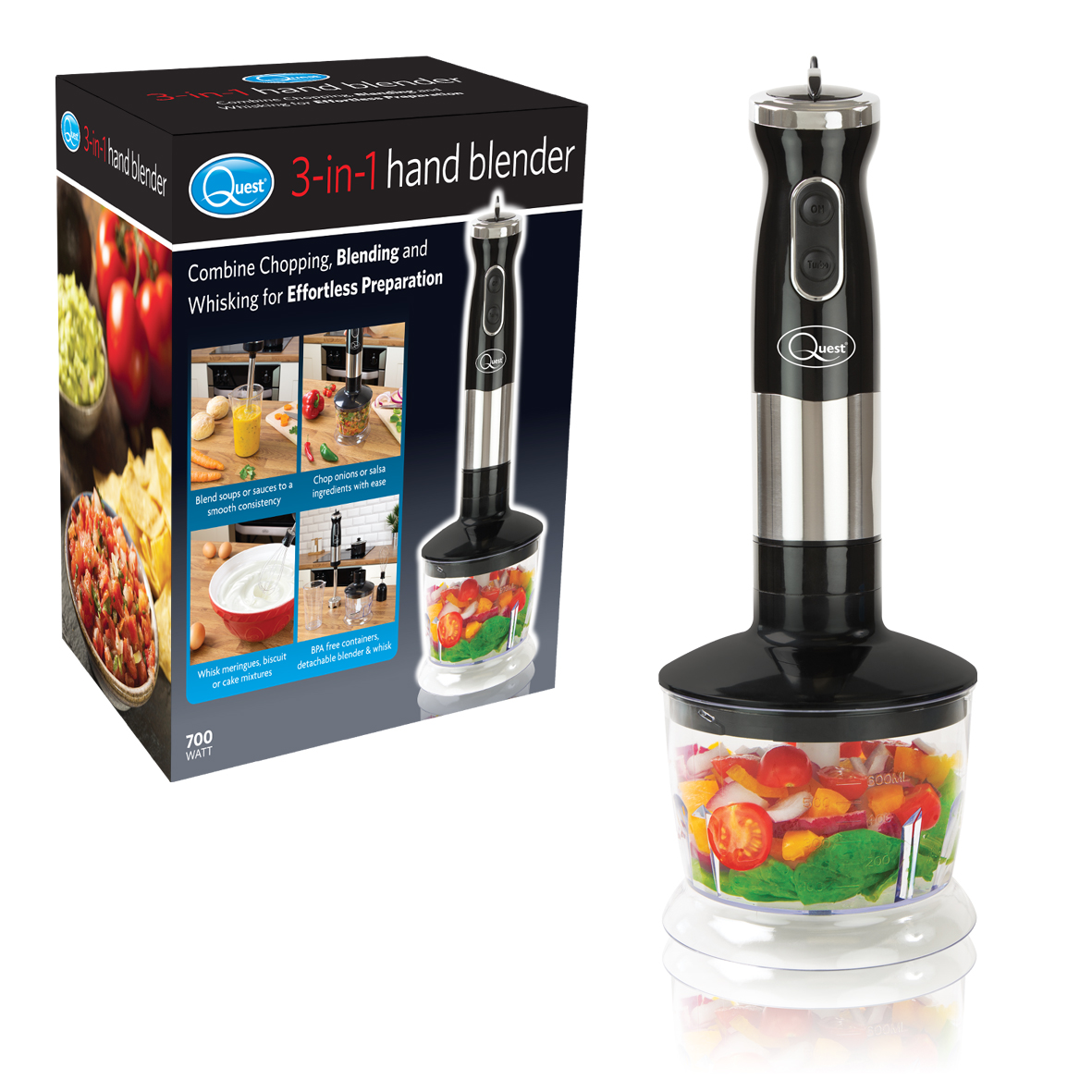 Combines Chopping, Blending and Whisking. Simply choose the speed you require, including turbo pulse, to blend soups to a smooth consistency, chop ingredients with ease and whisking meringues and cake mixtures.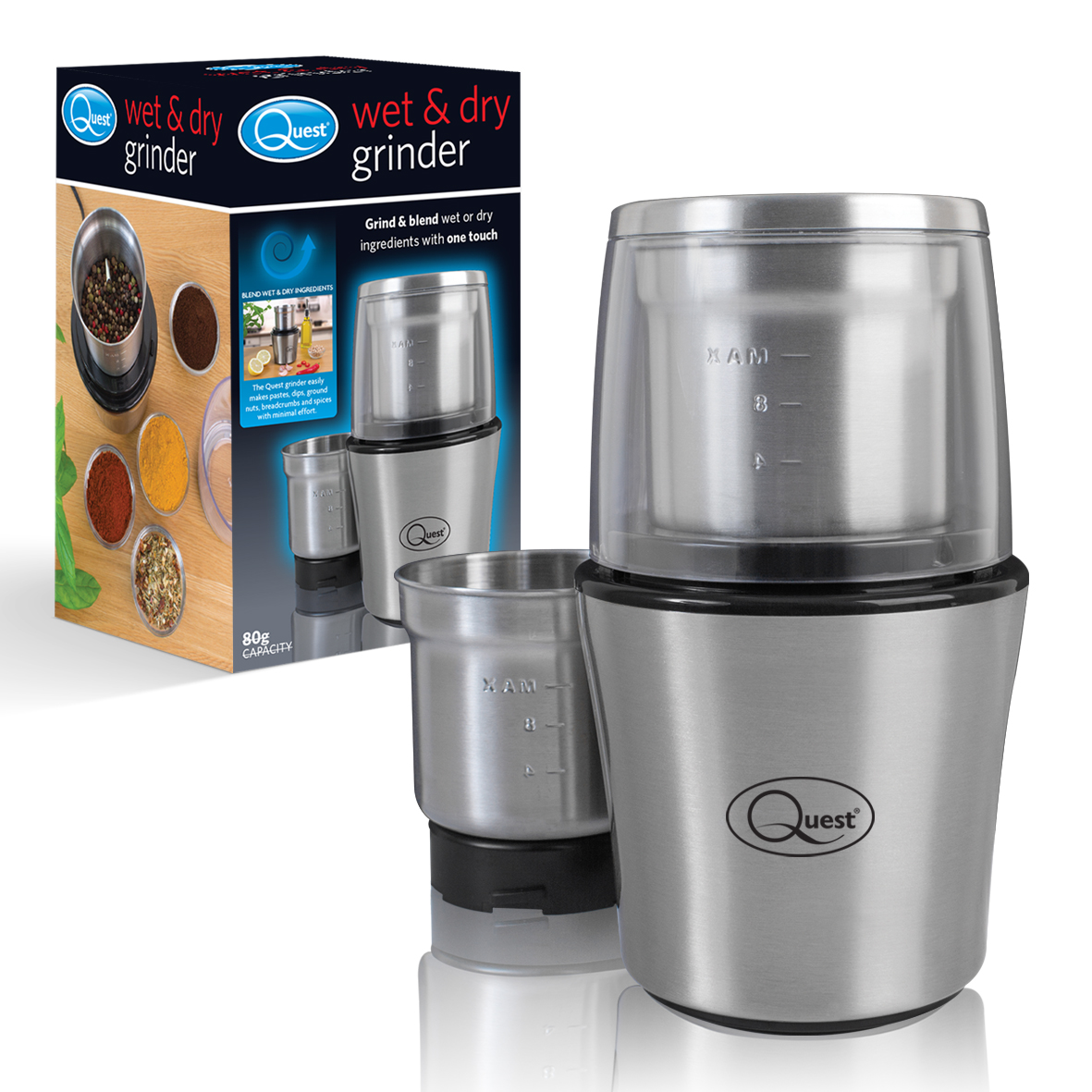 Grind & blend wet or dry ingredients with one touch! The Quest grinder easily makes pastes, dips, ground nuts, breadcrumbs and spices with minimal effort.